CAPABILITIES | Aerostructures
Machining
Kemco Aerospace has over 60 machine tools in our three manufacturing divisions allowing us to offer redundant capacity in redundant facilities. We are experts in both small and large (up to 4 meters) 5-axis hard and soft metal machining. This includes titanium, Beta 21S, flame-proof magnesium, steel, and of course aluminum.
Technology Drives Our Business
The majority of our manufacturing capacity is less than seven years old so we are able to leverage the latest in machine tool and automation technologies in our manufacturing processes. We continually invest in new and emerging technologies to enhance performance, improve efficiency and reduce costs.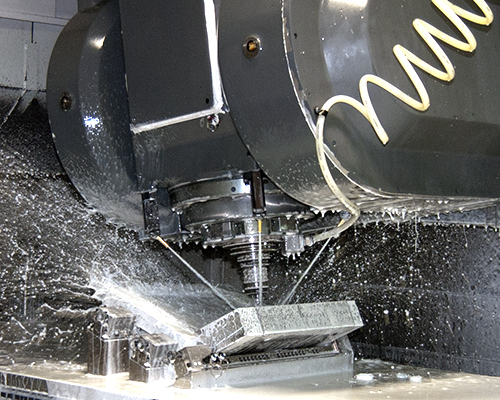 Machining Metals

Titanium
Beta 21S
Magnesium
Steel
Aluminum
Raw Materials Inputs

Plates
Extrusions
Castings
Forgings
Formed Plate
Welded Plate
Bar Stock
Efficiency Enhancement

Palletized Systems
Robotics Cells
Probings
High Speed machining
Standardized Tooling
Full Scale ERP, tracked at component level from pre-production to shipment