CAPABILITIES | Quality Assurance

World-class engineering and manufacturing operations require world-class quality assurance. Our business units employ ASQ certified quality professionals supported by state of the art measurement systems and facilities to ensure that every part we manufacture goes out the door meeting customer specifications.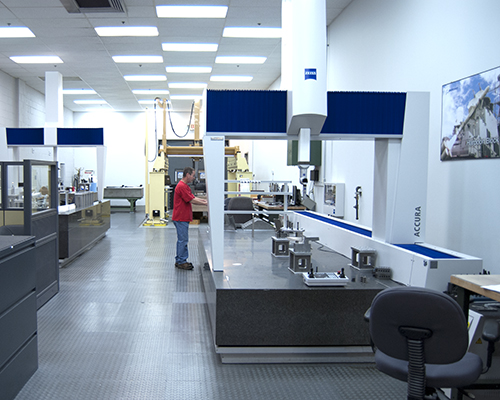 Our quality assurance process maintains delegated inspection authority for flight critical parts & assemblies. Our FAI & statistical process qualification methods and tools ensure consistent product quality and on-time delivery.
Kemco Quality Engineering & Assurance teams core competencies:
• PFMEA – Process Failure Mode Effect Analysis
• GD&T Geometrical dimensioning and tolerancing
• SPC – Statistical Process Qualification & Control
• ASQ CQE & CQT Certifications
• APQP Product Launch Processes (Advanced Product Quality & Mfg Planning)
• MBD/ DBD Product Acceptance Software Certification
• Qualified for Critical Safety & Flight Item Inspections
• Special Processes Inspection & Validation
Our quality assurance processes are certified to aerospace industry AS/ISO standards as well as applicable model based definition standards. Internal metrology and calibration processes are traceable to the NIST (National Institute of Standards & technology).